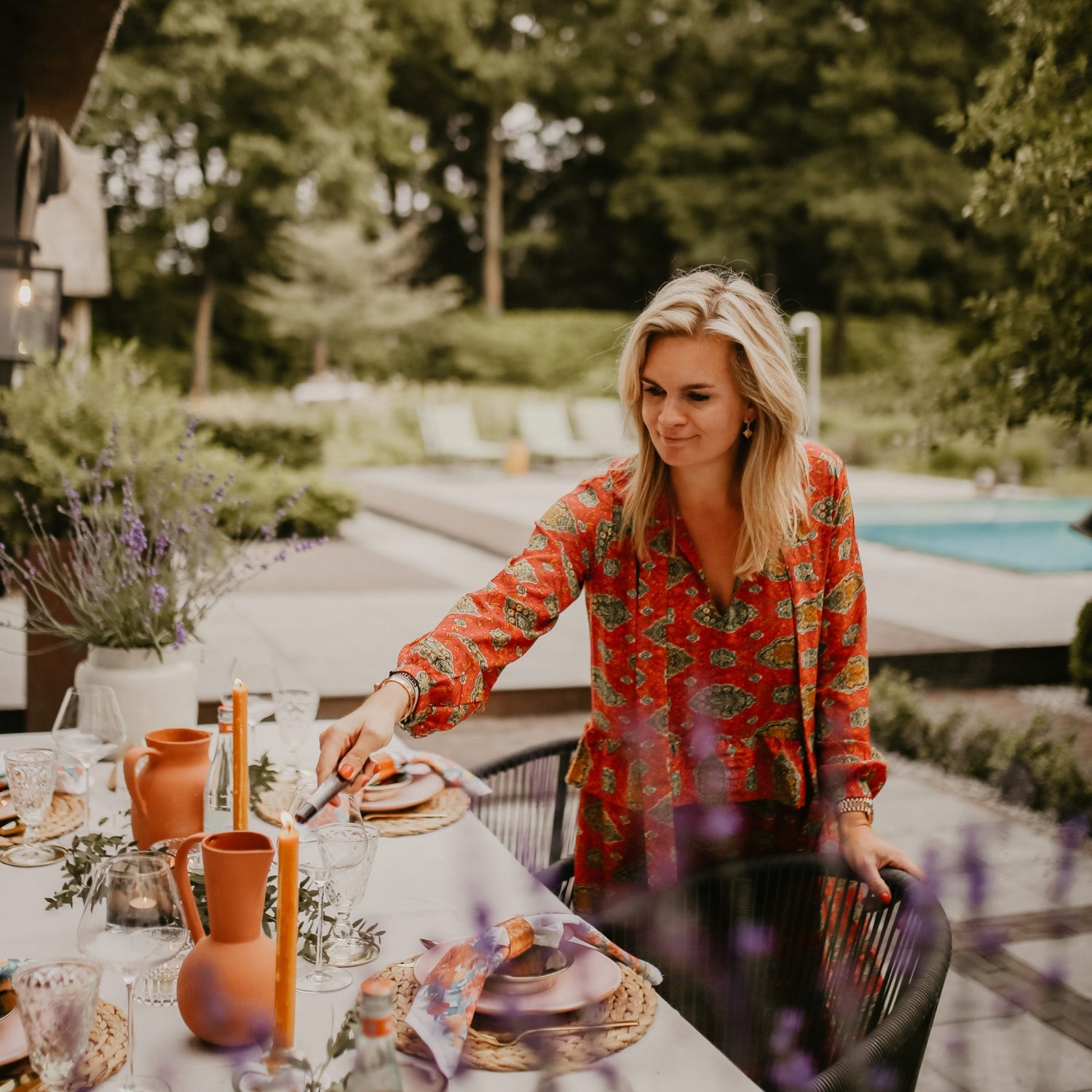 Foodies in Heels is the platform for tableware in the Netherlands and Belgium. Especially for everyone who wants to impress with styling and is consciously busy with food. You will find the tastiest and healthiest recipes and we will teach you everything about setting your dining table beautifully. In our webshop you will find exactly what you need. Do you have something to celebrate and would like to be totally unburdened? We create for you the most beautiful table for an unforgettable dinner party. And you have nothing to celebrate? No problem, we'll think of something.
"Let me be the queen of table styling."
 My dream is to get all of Holland and Belgium into table setting. We all have busy lives. That moment at the table is so valuable. Going through the day together, paying attention to each other; I want to show people the importance of a laid table. Because at a beautiful table, deeper conversations arise and you stay longer, both on a weekday with your family and during a fabulous dinner party with friends. With a wow table you set the tone and tell your guests how incredibly welcome they are. You decide how big you want to be. I give you the right tools ... and hope you enjoy it as much as I do!
Love Maud